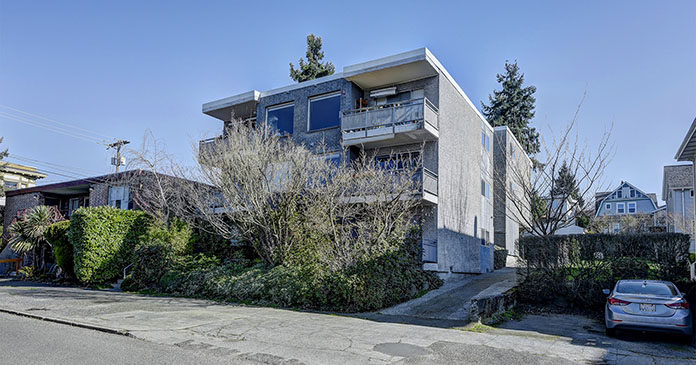 A multifamily property located at 228 11th Avenue East in Capitol Hill has been sold to a private developer for $3,300,000 ($430 per land square foot). The seller, Tobin Properties, was represented in the transaction by Dylan Simon, Jerrid Anderson, and Matt Laird of The Simon and Anderson Team, a multifamily investment sales team at Kidder Mathews.
The property is in Seattle's Capitol Hill neighborhood, three blocks from the light rail station. It is a 7,680 square foot parcel with an existing nine-unit apartment building on site. While the property is currently fully occupied and cash-flowing well, the buyer purchased the property with the intent to redevelop it and has plans and permits in progress for an 86-unit apartment building.
"This opportunity provides the buyer with the ability to offset their carry costs with a well-maintained and cash-flowing apartment building while they work through their permitting process," said Anderson.