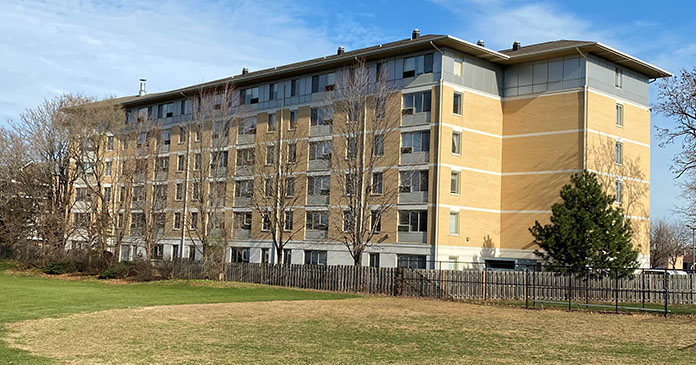 Affordable HousingInvestment Brokerage Inc. (AHIB) recently sold a 120-unit independent senior living community in Lyons, Illinois for $8,800,000. Managing Director Kyle Shoemaker represented the seller, Barron Development LLC, and buyer, New Frontier Companies, to complete the transaction.
"There are very few competing properties for affordable, independent senior apartment options in the area," Shoemaker said. "We're glad to see this property go for above asking price to an investor that will continue to provide quality, affordable housing for residents."
Riverwalk is a 120-unit, six-floor complex 15 miles outside Chicago, Illinois. Built in 2003, the community is located at 8019 Ogden Ave, within close proximity to a Metra train stop and grocery store. Being one of only a few properties of its nature, Riverwalk offers its new investors a great growth opportunity in the densely populated market of Lyons. The complex provides on-site parking for residents and includes 99 one-bedroom apartments and 21 two-bedroom units, the majority of which are rented under affordable housing guidelines. Only 16 units are rented at market value.
"Riverwalk is a unique opportunity to acquire a large-scale affordable housing community in an area on track for great growth," Shoemaker said. "Overall, it's just a great location, with many of the property's units overlooking the river."
The property was developed using funds from the Low Income Housing Tax Credit and the Illinois Housing Development Authority (IHDA).  Current affordability restrictions remain in place until 2033, and the buyer intends to operate as affordable housing for the foreseeable future.