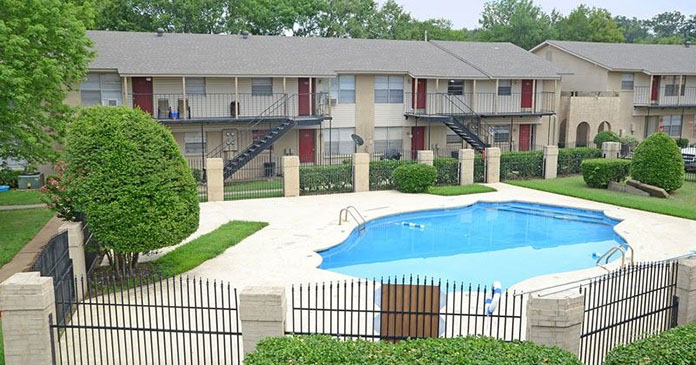 GFI Realty Services, LLC announced the $9.375-million sale of Timberline Apartments aka 5900 Kinkead Avenue, a 307-unit garden apartment complex, located in Fort Smith, Arkansas. GFI Realty Associate Director Ohad Babo and Associate Eli Maryl, advised the seller and the buyer in this transaction.
The asset totaling 166,329 square-feet, is composed of one, two and three-bedroom units and has 650 parking spaces. The property features numerous community amenities including a basketball court, tennis court and clubhouse.
"Fort Smith and Little Rock Arkansas have been on the radar for NYC investors for a while" said GFI's Babo. "The buyer, a local NYC investor, was impressed by the properties location right across from the University of Arkansas-Fort Smith. Additionally, the Fort Smith Metro was selected for military pilot training in 2021, which is projected to inject one-billion dollars of economic impact to this market over the next several years."
"The buyer saw the value-add potential in acquiring this asset which has rents approximately 30 percent below market rate," added Maryl. "He intends to keep the asset for the long term and invest in capital improvements to unlock the potential value of this asset."
Fort Smith is the second-largest city in Arkansas and is the main shopping destination for Western Arkansas and Eastern Oklahoma. The property is in proximity to the University of Arkansas-Fort Smith, the Central Mall, the state's largest indoor shopping center, and the US 71 Hwy.