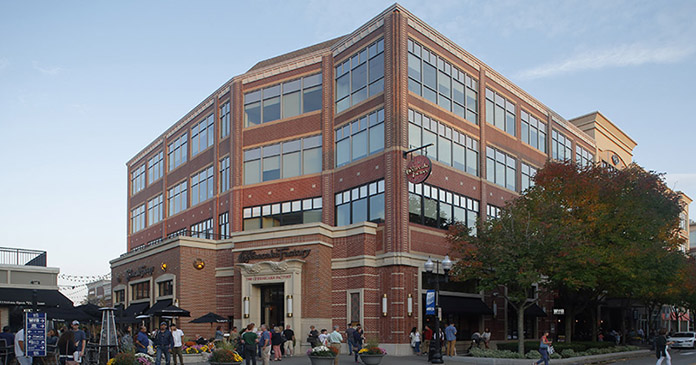 JLL Capital Markets announced that it has closed the $40.5 million sale of Blue Back Square, a dynamic 445,661-square-foot mixed-use property with ground floor retail, best-in-class office and medical office space, along with 48 residential units in West Hartford, Connecticut.
JLL marketed the property on behalf of the seller. The purchaser was a joint venture between Charter Realty & Development of Greenwich, Connecticut, and funds managed by Miami-based Rialto Capital.
Blue Back Square is a fully integrated mixed-use development consisting of six buildings on 6.4 acres at Memorial and Isham roads in West Hartford. The property is within West Hartford Center, which is known as "The Center" and is one of Connecticut's most well established and dynamic trade areas. There are few—if any—opportunities for new development in The Center of this scale, and the area has historically commanded the highest rental rates for retail and office space in central Connecticut.
Completed in 2008, Blue Back Square anchors the center's shopping and dining district and houses 208,596 square feet of retail, 104,224 square feet of Class A office space, 98,565 square feet of best-in-market medical office and the 48 loft-style apartment units. Notable tenants include Crate & Barrel, Barnes & Noble, Cinepolis Luxury Cinemas and an array of desirable local and national restaurants and stores.
The JLL Capital Markets Investment Advisory team included Chris Angelone, Zach Nitsche, Nat Heald and Dave Monahan, along with Sean O'Neill of JLL's Leasing team.