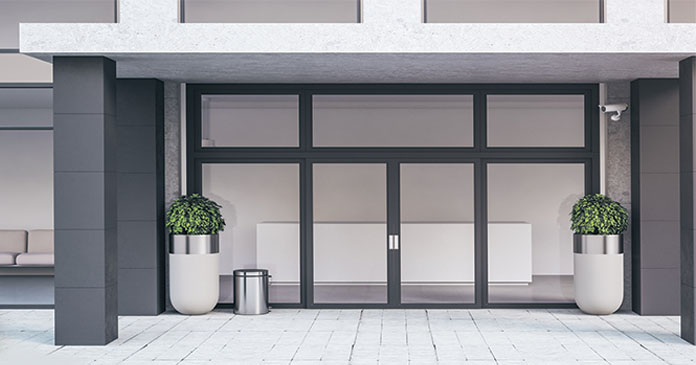 Redfin has entered the internet leasing service (ILS) space by expanding its platform to include rental listings.
Launched in 2004, Redfin began as a full-service online real estate brokerage firm based in Seattle. David Eraker, who was working out of his Seattle apartment and Michael Dougherty, an electrical engineer with a degree from Yale, visually mapped homes for sale in an online display on the site. To accomplish this they combined satellite maps with real estate information. David Selinger, who had previously led the research and development arm of Amazon's Data Mining and Personalization team joined Redfin as the third founder and CTO.
After receiving $1 million in initial financing from Madrona Venture Group, Redfin raised $8 million from Vulcan Inc., the investment arm of Microsoft co-founder Paul Allen in May 2006.
In May 2007, Redfin was fined $50,000 by the Northwest Multiple Listing Service and was forced to shut down its Sweet Digs blog  containing reviews of homes on the market. Northwest MLS claimed reviews were not allowed under Multiple Listing Service rules. Sweet Digs was readded in June 2007 using an analytical format and pulled in 2008.
Redfin launched an automatic agent rating system in 2012 also drawing criticism for using inaccurate data. This was also pulled from the market.
Redfin went public in 2017. The IPO raised $138 million. In 2019, Redfin partnered with Opendoor, an online real estate company, for a service similar to RedfinNow to reach more customers. The brokerage has never made a profit.
In November 2020 a class action lawsuit by multiple fair housing organizations accused Redfin of violating the Fair Housing Act. The lawsuit alleged that Redfin practiced racial discrimination against black homebuyers and sellers. The lawsuit is ongoing.
In 2021 Redfin acquired rental media company RentPath, which owns Apartment Guide, rent.com, Lovely, and Rentals.com, for $608 million.
In January 2022 Redfin announced it would acquire mortgage lender Bay Equity Home Loans for $135 million in cash and stock.
RentPath proports to connect property owners and managers with over 10 million renters per month.
The platform offers advertising, social media, email marketing, web chat, resident communication and reputation management.
Built on the same map-based search technology used by tens of millions to find homes for sale, Redfin's rental search is powered by rental listings from RentPath. This significantly expands the reach of the RentPath network letting RentPath's property-management customers market their rental listings to Redfin.com's 47 million monthly visitors.
"Adding rental listings will increase our authority as a real estate destination, not only drawing more visitors to rental listings, but also to our existing for-sale listings," said Redfin CEO Glenn Kelman. "With about one in five Redfin.com visitors interested in rentals, we have an opportunity to generate as many rental inquiries from Redfin.com as from all other RentPath sites. As a result, we expect to attract more property managers to promote their listings on Redfin.com."
Prospective renters can see updated listings every day, search with tailored filters, including budget, location and pet policy and connect with property managers.
Renters can use the contact feature to connect with property managers to schedule a tour, ask a question or request an application.
Because Redfin is a leading site to find homes for sale, people deciding between buying and renting can use Redfin for their entire home search. With one click, users can switch between homes for sale and homes for rent on the map. With another click, users can mark their favorite homes and see all of them in one place, whether they're for sale or for rent.
"Most people who are considering renting a new home in the next six months say they are also considering buying," said Christian Taubman, Redfin's chief growth officer.
"The launch of rental search on Redfin is an immediate benefit for the existing property owners and managers who rely on the RentPath network to connect with serious tenants, fill occupancies, and manage properties," said Jon Ziglar, CEO of RentPath. "Whether you are managing multiple apartment communities or are an individual landlord, RentPath has the consumer reach and marketing tools to make the process of finding and signing new tenants simple and efficient.
Adding the reach of Redfin's popular consumer website and app to the RentPath network, in addition to RentPath's deep knowledge of the rentals business, we can offer the best solutions in the industry to simplify the rental search experience for renters while driving occupancies and operational efficiency for property managers and owners."