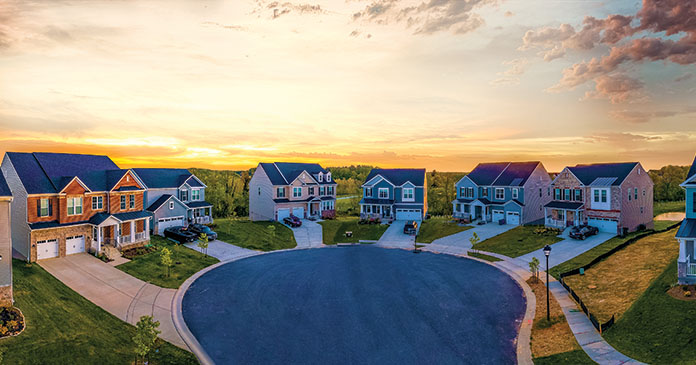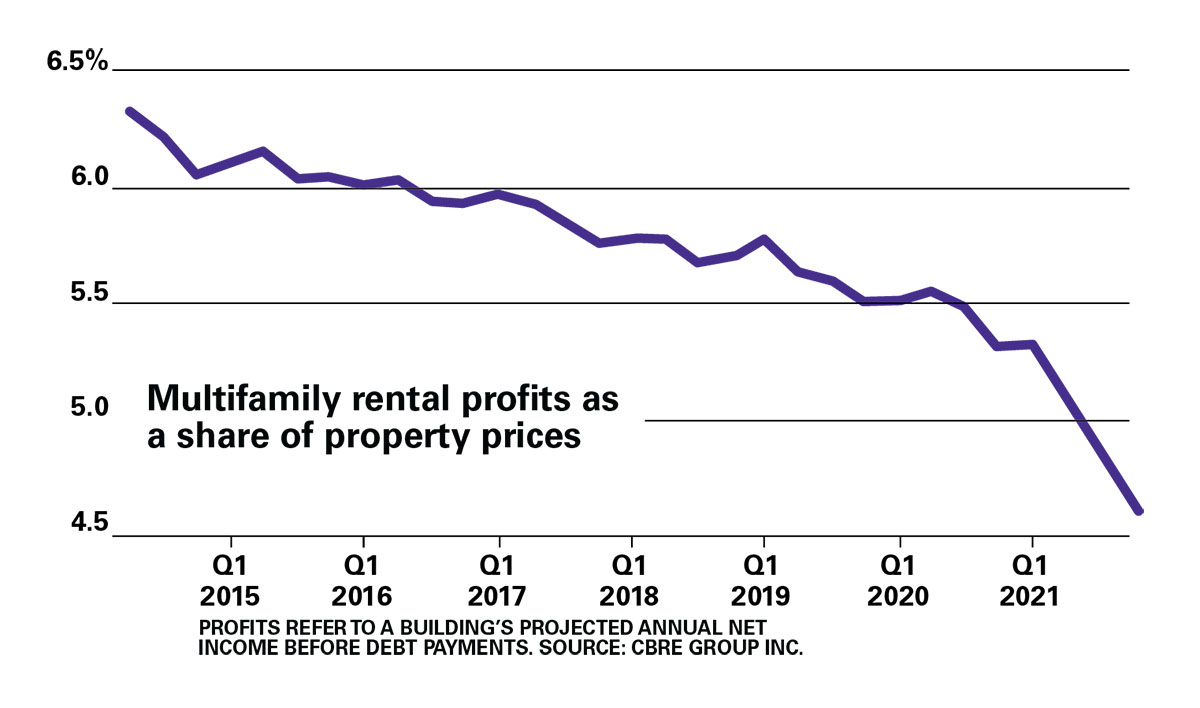 Average yields on three-bedroom single-family homes (SFR) ticked downward in 72 percent of U.S. counties surveyed leaving the average yield between 5 and 10 percent even as demand for housing spiked across the nation. Mid- and high-priced markets faced the greatest headwinds according to a new report by property data company, Attom.
The average decline is less than 1 percent and impacts markets where median home prices exceed $250,000, mostly in the Midwest and South. Returns remain above 8 percent in more than half of those counties despite the declines.
Five million deficit in housing units
The undersupply of homes, rising interest rates, demographic shifts, and rising home prices and rents are creating fundamentals that bear against each other.
The downturn in SFR yields comes as prices that landlords must pay to buy properties are rising faster than rents. Median prices for three-bedroom houses increased at least 15 percent from 2021 to 2022 in half of the counties analyzed, while average rents rose at the same rate in only a third of those markets.
"Investors who own single family rental properties have seen their margins compressed over the last year as home prices have risen faster than rental rates," said Rick Sharga, EVP of market intelligence at Attom. "The good news for these property owners is that their yields should improve as annual rental rates increase, and they should also benefit from home price appreciation over time."
Home prices soared last year—the latest in a decade-long boom—as a glut of home buyers continued chasing a historically low supply of homes for sale. Buyers flooded the market when home-mortgage rates were below 3 percent and many households were seeking to trade urban cores for bigger spaces afforded by single-family homes and yards.
SFR yields 7 percent in half of nation
Across 212 counties, yields on three-bedroom, single-family rentals were at least 7 percent in 98 counties.
Counties drawing the highest returns include: Collier County (Naples), Fla., 16 percent; Atlantic County (Atlantic City), N.J., 12.2 percent; Mercer County (Trenton), N.J., 11.6 percent; Indian River County (Vero Beach), Fla., 11 percent and Charlotte County, Fla. (Fort Myers), 10.7 percent.
Those counties with the smallest returns include: Santa Clara County, Calif. (San Jose) 3.1 percent; San Mateo County, Calif. (San Francisco Bay Area) 3.2 percent; Williamson County, Tenn. (Nashville) 3.9 percent; San Francisco County, Calif., 3.9 percent and Fayette County, Ky. (Lexington) 3.9 percent.
The highest returns were in the lowest-priced counties, and the lowest returns were in more expensive markets. Yields exceeded eight percent in roughly six of every 10 counties where homes, on average, sold for less than $250,000. They include Atlantic County, N.J. (Atlantic City) 12.2 percent; Wayne County, Mich. (Detroit), 10.7 percent; Jefferson County, Texas (Beaumont), 10.1 percent; Hamilton County, Ohio (Cincinnati), 9.8 percent and Montgomery County, Ala., 9.7 percent.
Rents rose faster than wages in three-quarters of counties measured. Average rents on three-bdrm. SFR rose faster than wages in 155 of the 212 counties analyzed including Harris County, Texas (Houston); Maricopa County, Ariz. (Phoenix); San Diego County, Calif.; Dallas County, Texas, and Riverside County, Calif. (Los Angeles).
National migration continues
"The flow of urban renters to the suburbs, where they became homeowners, was accelerated by the pandemic, causing relatively high vacancy rates in places like New York, Chicago, and Los Angeles, and many of these markets are still recovering," said Sharga.
Using its own data and that licensed from third parties, Attom analyzed SFR rental yields in 212 U.S. counties with populations of at least 100,000. Average gross rental yields—annualized 2022 gross rent divided by median purchase prices in the first quarter of 2022—before expenses on three-bedroom SFRs purchased this year decreased in 72 percent of counties.