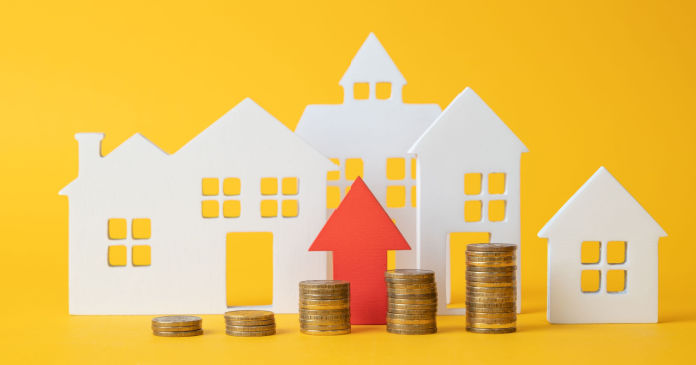 Yardi Matrix now projects that the national average asking rent growth in 2023 will be 2.6 percent, down from their previous estimate of 3.1 percent. The decline was driven by a few large markets including eastern Los Angeles County, Miami, the south part of the San Francisco Bay Area, Tampa and Manhattan, rather than by a general downgrading of rent growth prospects.
2022 recap
Yardi Matrix noted that the national average rent growth in 2022 was 6.4 percent with only one of the 133 markets they survey, Lafayette – Lake Charles La., seeing rents decline for the year. However, on a month-over-month basis, 57 percent of their markets saw rents decline in December.
Economic drivers
The report notes that the Federal Reserve's program of increasing interest rates in order to reduce inflation will suppress economic growth. Yardi Matrix expects the economy to shrink later in the year with two quarters of negative GDP growth starting in either Q3 or Q4 2023. This is somewhat later than predicted by Fannie Mae's economic forecasters who anticipate that the downturn will begin in Q1.
Yardi Matrix expects that the Federal Reserve will raise interest rates at its February meeting and that it is likely to also raise rates in March. They suggested that the Fed will be looking closely at the Bureau of Economic Analysis' (BEA) report on December PCE inflation when deciding what to do. That report was not out when the Yardi Matrix report was written but it is available now. It generally shows inflation declining.
On a year-over-year basis, the BEA reported that the headline PCE growth fell from 5.5 percent in November to 5.0 percent in December. Core PCE inflation, which excludes food and energy, declined from 4.7 percent growth year-over-year in November to 4.4 percent in December. The one dark cloud in the report is that the month-over-month rate of increase in core PCE inflation rose from 0.2 percent in November to 0.3 percent in December.
Yardi Matrix expects the most market volatility to be in the Class A product. This will be especially true in markets that have a lot of new supply coming as this new supply is mostly class A product. Markets with a relatively high level of new supply expected include Austin, Salt Lake City, Miami, Charlotte and Nashville.
The full research brief is available here.