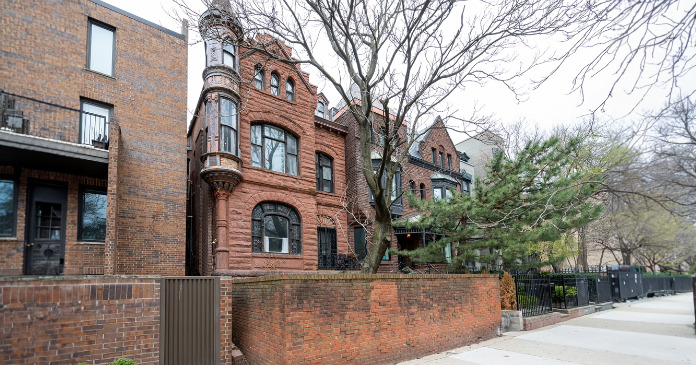 Interra Realty, a Chicago-based commercial real estate investment services firm, today announced it brokered the $2.25 million sale of a seven-unit apartment building in Chicago's Old Town neighborhood. The transaction equated to $321,428 per unit.
Interra Director Harrison Pinkus represented the confidential seller. Interra Senior Managing Partner Joe Smazal represented the private buyer, who assumed the debt from the seller. The property, located at 1338 N. LaSalle St., was built in the 1880s and was recently rehabilitated.
"This submarket has seen very low sales velocity recently and it's rare to find a middle-market property of this size and quality in this area," said Pinkus. "Those factors led to numerous tours and offers, as did the assumable debt component, which buyers are increasingly open to in this high-interest-rate environment."
The property features two one-bedroom units, four two-bedroom units and one four-bedroom unit. Refurbishments included updated floors; new kitchens featuring quartz countertops and stainless steel appliances; and in-unit laundry, hot-water heaters and individual HVAC. The building envelope also went through extensive renovations with new porches, a new roof and significant façade work.
1338 N. LaSalle St. is within walking distance of numerous neighborhood amenities, including North Avenue Beach, Lincoln Park Zoo and many area dining, shopping and entertainment options. The property is a five-minute walk from the CTA's Sedgwick Brown Line station and is served by multiple CTA bus routes.