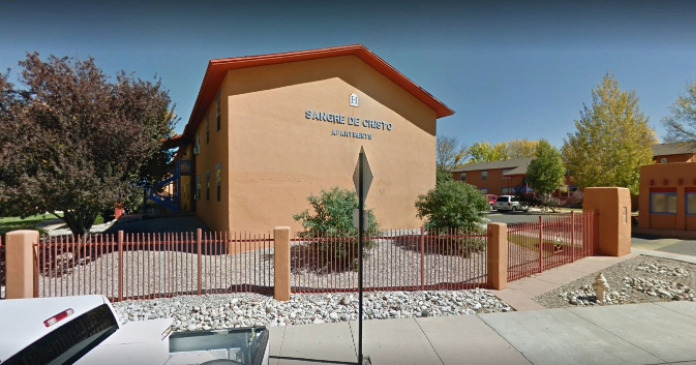 Community Preservation Partners (CPP), a mission-driven affordable housing preservation developer has entered the Santa Fe market with the acquisition and planned renovation of two developments in the city: Sangre De Cristo Apartments and Santa Fe Apartments. Once renovated, the two developments will be restricted to households earning 60 percent or less of the Area Median Gross Income (AMI) and which will continue to benefit from project-based rental assistance.
The communities will receive extensive renovations, estimated at $96,700 per unit. CPP's total investment for both properties is approximately $93,693,000, which includes the combined purchase price of $41,818,000.
"Santa Fe is an important new market for CPP. With 38 communities in New Mexico, including our newest one in Albuquerque, this purchase is another example of our continued investment in affordable housing in the state," said Karen Buckland, Vice President at CPP.
Extensive renovations will be made at both locations to upgrade resident accessibility and energy efficiency. All common areas will be modified for ADA compliance, ensuring accessible routes to units, site amenities and parking. A total of 13 Type A units will be designated, nine units at Sangre De Cristo Apartments and four units at the Santa Fe Apartments. In addition, five hearing impaired units will be provided, four units at Sangre De Cristo and one unit at the Santa Fe Apartments.
Energy efficient upgrades will include installation of LED lighting throughout, low flow and flush rated plumbing fixtures and Energy Star rated appliances. Additionally, any proposed landscape improvements will address water conservation. Upgrades inside units will include new vinyl plank flooring, low VOC paint and adhesives, and formaldehyde free cabinets and counters.
Both developments' exteriors will have stucco repairs, new paint, full asphalt replacement, new playground equipment installation, and the repaving of an existing basketball court. Additionally, refrigerant air conditioning will be installed throughout, which neither sites had previously. At Sangre De Cristo Apartments there will be new windows installed, roof repairs, and upgrades made to the exterior stairs. Roofs at Santa Fe Apartments will be replaced, and solar panels installed.
The properties' HUD subsidy was set to expire, but with CPP's involvement the homes will now remain affordable and prevent displacement of residents earning 60% of AMI until 2054.
"We are looking forward to working with CPP on these new developments in New Mexico," Bobby C. Griffith, CFO and Director of Acquisitions at JL Gray, the development's management company and owner. "They are partners who share our commitment to helping provide affordable housing to families and individuals in our communities."
Renovations are expected to be completed in December 2024, with minimal impact to residents.
Partners on the project include the New Mexico Mortgage Finance Authority, who is the bond issuer and awarded 4% low-income housing tax credits; US Bank provided equity and construction gap financing; and Keybank provided debt financing through the Freddie Mac TEL program.