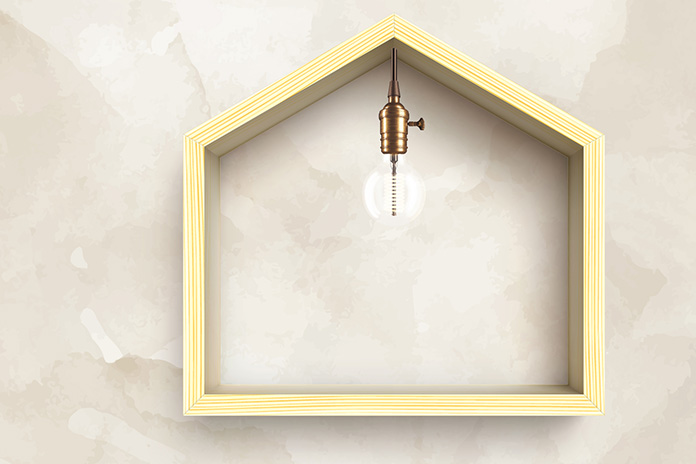 While the housing market is historically tight and seemingly less affordable by the day, the largest U.S. cities have a surprisingly large stock of vacant homes.
LendingTree analyzed and ranked the latest U.S. Census Bureau American Community Survey data of the largest 50 metros by their share of unoccupied homes. The average vacancy rate across the cities analyzed was 7.22 percent, accounting for 5.475 million homes.
New Orleans, Miami, and Tampa, Florida had the highest vacancy rates, with 13.88 percent, 12.65 percent, and 12.15 percent, respectively. For those three cities, there are more than 600,000 empty housing units.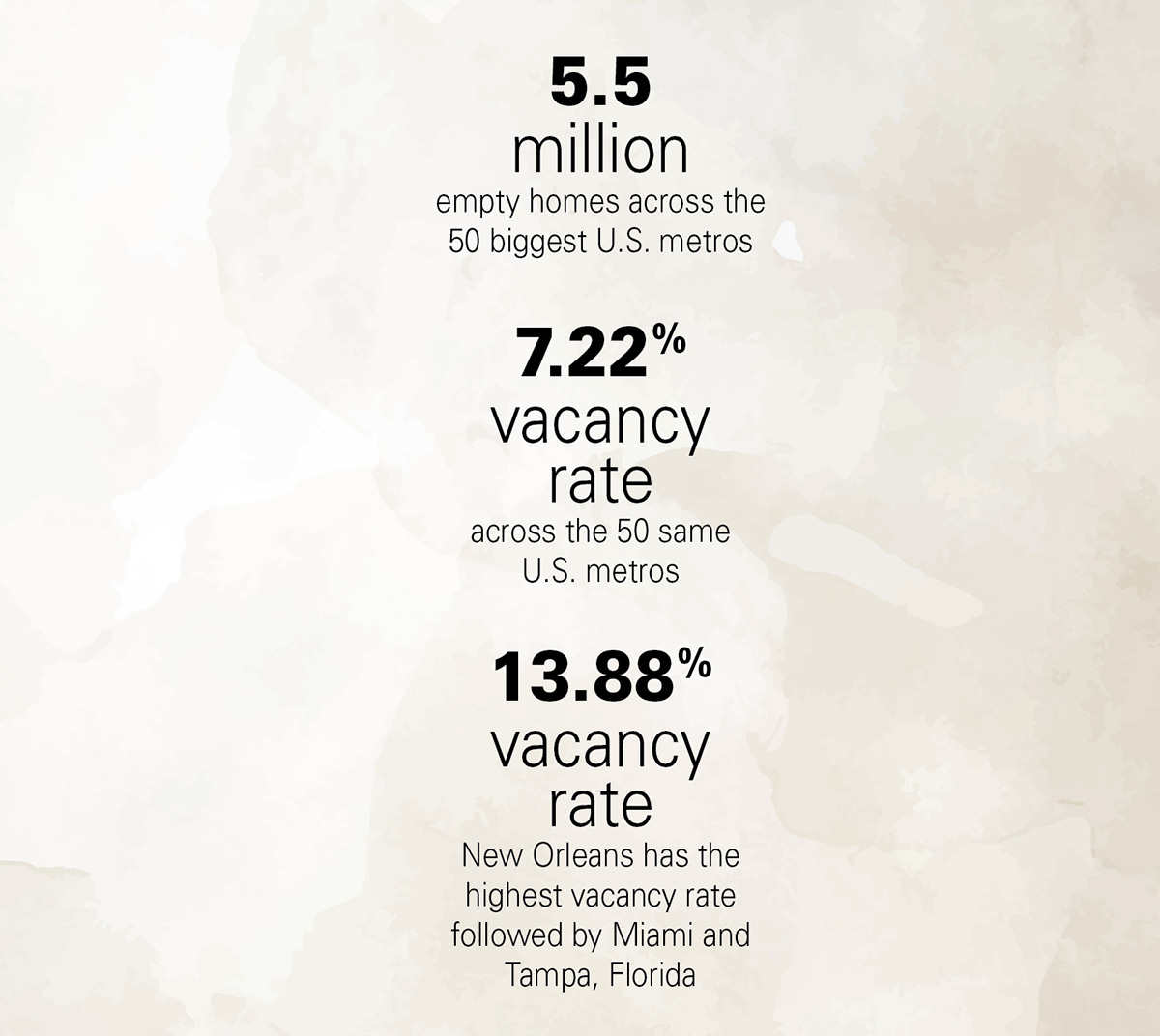 The three cities with the lowest vacancy rates were Minneapolis, Austin, Texas, and Washington, D.C., at 4.51 percent, 4.57 percent, and 4.98 percent, respectively. These are also the only three metros with vacancy rates below 5 percent, LendingTree said.
The houses sitting vacant in these areas don't go toward relieving pressure on the tight housing market, which is experiencing a dearth of homes for sale and historically high prices. That's because the homes for the most part are either waiting to be rented out or are seasonal homes that are not always occupied by their owner.
While vacancy rates alone cannot fully explain the state of the housing market, the numbers offer a localized view.
High vacancy rates and home prices, LendingTree says, could suggest an area has uniquely attractive features, like being a popular vacation spot or target of investors. On the other hand, high vacancy and low home prices could mean an area has various socioeconomic hardships.
High mortgage rates make it difficult for homebuyers to enter the market and keep current homeowners from selling to avoid parting ways with ultra-low rates they locked in years ago.
This lock-in effect keeps potential buyers and sellers on the sidelines, and means prices aren't falling as they often do in times of rising mortgage rates.
Borrowing costs for prospective buyers have soared above two-decade highs, touching 7.53 percent in early October. Meanwhile, mortgage applications plunged to their lowest level since 1996 in September, according to the MBA's latest survey, falling 6 percent.
"Mortgage rates continued to move higher in September as markets digested the recent upswing in Treasury yields" MBA VP Joel Kan said. "The purchase market slowed to the lowest level of activity since 1995, as the rapid rise in rates pushed an increasing number of potential homebuyers out of the market."
---
Excerpt Phil Rosen, Insider