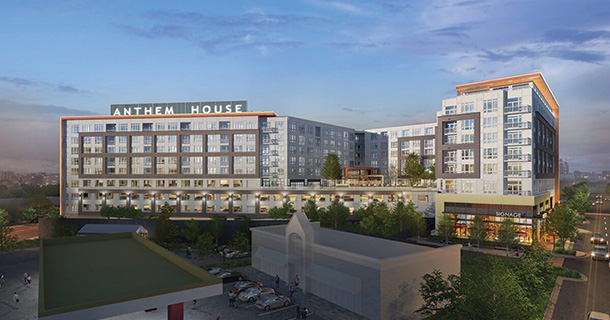 See if this sounds familiar. You've got a marquee property, great management, and a well-recognized brand, but attracting and converting prospects is a non-stop job of cutting through the online static, only to hopefully win a showdown against comps all too happy to dive deep into concessions to seal the deal.
Kelley Shannon feels your pain. Before joining the Greenbelt, Md.-based Bozzuto Group in 2013, Shannon was director of marketing for Marriott International, where she spent five years in a daily melee to get maximum eyeballs on Expedia, just to arduously compete on price for every booking. "It was noisy, and it was tough," Shannon recalls. "You'd finally get a prospect, and all they cared about was what offer you were going to give them versus the hotel down the street."
As the hospitality market (and its marketing) matured, Shannon was ultimately able to get out of the trenches and work on a partnership strategy to make Marriott Resorts look like the cool kid on the block to a critical millennial demographic. "The focus needed to be delivering a brand promise, not discount offers," says Shannon. "We have very much the same challenge in multifamily: fierce competition, multi-month concessions, and ownership groups that want to do what the competition is doing in an effort to keep up."
And here you thought high-end hotel marketing was all plush pillows, puppy dogs, and prosecco happy hours. It's that too, but it's also an intricate, asset specific effort where technology and technique creatively combine to fill vacancy and meet customer expectations on a daily, if not hourly, basis. The hospitality sector is also several years the senior to multifamily when it comes to inspirational, integrated marketing and management programs that establish and reaffirm brand, create ultra-loyal consumer champions, and propel reputation and revenue to exhilarating thresholds.
That's why we copy them. From the Ritz Carlton to Kimpton to Marriott Courtyard, the hospitality sector has succeeded in defining niche target demographics and developing the sales and service tactics that keep customers coming back for more. They've also had a head start in marketing technology, with pricing optimization perhaps offering the best example of the trickledown effect from hotels to apartments.
"Multifamily owes a debt of thanks to hospitality for revenue management, for sure. It was developed there prior to the apartment space, and we might still forget that," says Steve Lefkovits, principal at San Rafael, Calif.-based RealtyCom Partners and owner and executive producer of the annual Apartment Internet Marketing Conference. "But where great multifamily companies like Bozzuto have been successful in emulating hospitality has been less about duplicating services, and more about embracing a high touch approach, despite its higher costs and perceived risks."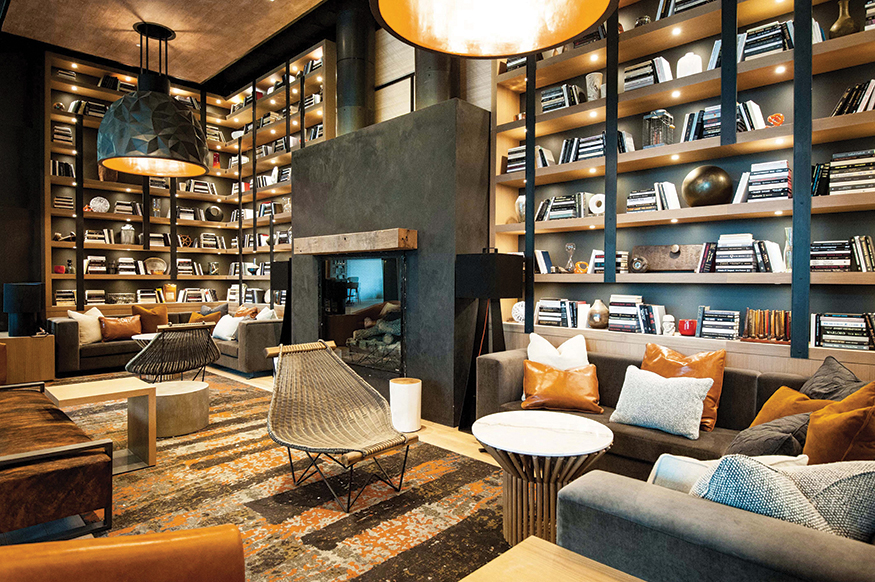 Risk vs. reward
Stephanie Williams is the president of Bozzuto Management and currently oversees 65,000 units across 230 properties, only 15 percent of which are wholly owned or owned in partnership with institutional investors, and the rest are third party with a developed, distinctive brand. Williams agrees with Lefkovits that hospitality technologies, marketing, and management strategies are worth emulating in multifamily, but that success hinges on embracing the spirit and brand-promise approach of great hoteliers, not necessarily attempting to duplicate programs from one real estate asset class to the other.
"Imagine a Gore-Tex or an Intel," Williams says. "It's the inside from a brand perspective that we want to communicate. When you see Bozzuto at The Apollo or The Hepburn or The Anthem House in Baltimore, we want you to know our promise that your home is a sanctuary, one with an extraordinary opportunity at community, and with a robust service platform."
At Anthem House, for example, the brand promise includes the Amber, which transforms from hip morning coffee joint to a trendy evening cocktail spot; a dog run and pet washing station; a bike storage and repair room; an elevated courtyard with outdoor kitchen, grill station, two-sided fireplace and lounge seating; and an acre of outdoor space featuring a resort-style pool and sundeck with sweeping views of the Baltimore Inner Harbor. Inside, units boast hardwood-style flooring, designer kitchens with tile backsplashes, quartz countertops, Energy Star stainless steel appliances, and under-cabinet lighting, wall ovens and wine refrigerators with select floorplans.
But beyond the accoutrements, Williams says delivering the brand experience hinges more on a commitment to fulfilled expectations. "I stayed in a Courtyard Inn last night in King of Prussia, and I knew and could expect and experience the model, all the way down to the free continental breakfast. I go to Kimpton, they are super-friendly and there is happy hour and a zebra robe, and that's something multifamily can still strive for: the promise to the resident regardless of whether they are in Atlanta or D.C. of respect and fun and accommodating service and an overall extraordinary experience, very much like hotels."
Where Bozzuto has excelled in that respect has been the result of a full court press on corporate culture that extends from the C-Suite leadership group to rank and file managers and operators who perceive a broader opportunity beyond rent collection and leasing. "Before we can get customer obsessed, we need to get employee obsessed and make sure they are living the brand so they can communicate and deliver great experiences on site," says Shannon. "We work to make sure property teams are equipped with ideas and tools to create events and incentives and outreach tailored around everything we know about the consumer who values living with meaning and showcasing where they live."
Lefkovits likens the positive property management energy at Bozzuto to kinetic energy. While Bozzuto is one of a handful of multifamily brands that a national competitive set consistently aspire to, cost and risk make it easy for many to simply forego renown and take their share of yield. "Bozzuto creates a positive feedback loop, it comes from the top and it is not without expense or consistent effort to get investors to back it, but it has residents dying to live there and associates dying to work there. Many other companies set out on a similar path, but ultimately decide that it's fine to simply be normal instead."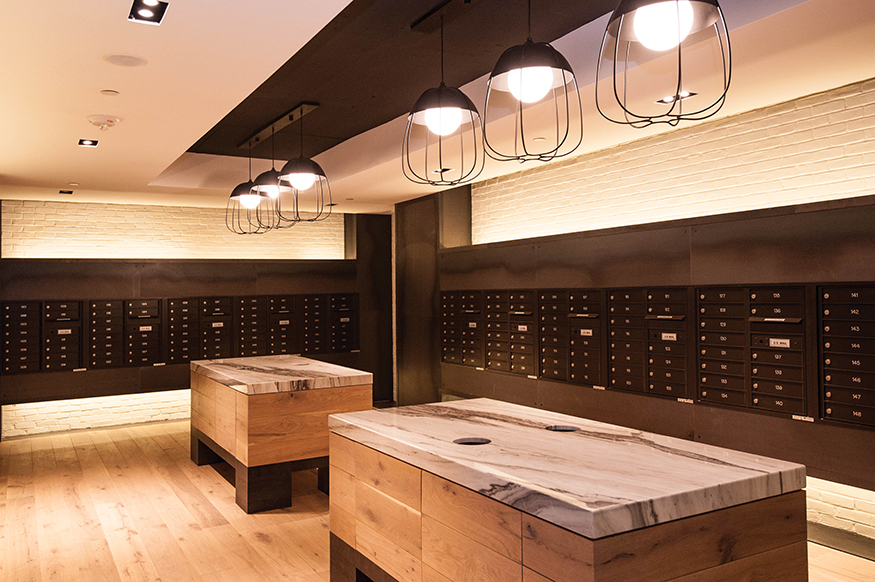 People and programs
According to Williams, the high touch approach at Bozzuto offers payback in both employee and resident retention. Site level turnover hovers at 25 percent, significantly less than the 53 percent national average pegged by the 2016 National Apartment Association Survey of Operating Expenses and Income. "It's how you market it," Williams says. "Collecting rent and doing financials is boring, but talking to people and activating with events and connecting with a neighborhood are not. We talk about what we believe in, and if associates are happy and know you are making investments in them and can rally around your belief system, they are excited to jump in and make resident connections."
Investments in technology are also helping Bozzuto pilot successfully toward a high-touch, hospitality-esque resident experience. In addition to revenue management, the firm is in the process of evaluating and adopting a broader customer relationship management (CRM) system to better anticipate and preemptively deliver extraordinary spot services to residents. According to Shannon, it's a critical evolution that will see Bozzuto match what it delivers from staff with an equally as amazing platform.
"Until recently, many of the technologies that hotels use simply weren't available to the multifamily industry," says Esther Bonardi, industry principal of Santa Barbara, Calif.-based Yardi Marketing Solutions. "For instance, good CRM systems weren't integrated with the core software solutions that properties use to manage the customer lifecycle. That is changing. Finally, the technology has arrived to be high tech while delivering a very customized consumer experience."
Bonardi says marketing automation and CRM tools are the two most important technologies to bring the multifamily residential customer experience closer to the guest experience at a fine hotel. On the marketing side, tools are being developed that can read a text looking for keywords and send back a personalized response to a specific request, automatically placing a tour on the leasing agent's CRM dashboard so the agent is ready when the customer arrives, for instance, or automating service requests, completion, and an instant survey to gauge resident satisfaction. "The more Marketing Automation and CRM can work together, the better the user experience is for the customer," Bonardi says. "That's really the key to creating that smooth customer experience."
For Shannon, the next shiny object worth grabbing onto for Bozzuto could very well be augmented reality (AR), which uses mobile and or visor technology to place a digital overlay of information on a screen or smart goggles. In the hotel space, Best Western has been lauded for its implementation of AR programs for children in conjunction with Disney. "I'm kind of obsessed with AR," Shannon says. "We've had some vendors come in and test driven apps and literally the floor plans and property diagrams just jump off the page. We brainstormed a lot on what we can do with the technology. From afterhours tours to bringing elements of the story of the community to life, history and art and our neighborhood partnerships to just looking at how you can organize your closet in 15 different ways. It's going to be huge."
And just like other emulations of hospitality technology and service in multifamily, Shannon doesn't think the virtual world is really that far of a stretch. "It's absolutely worth aspiring to these ideas and not too difficult of a transition," she says. "At the core we are trying to take care of customers, and figure out why they make the choices that they do."