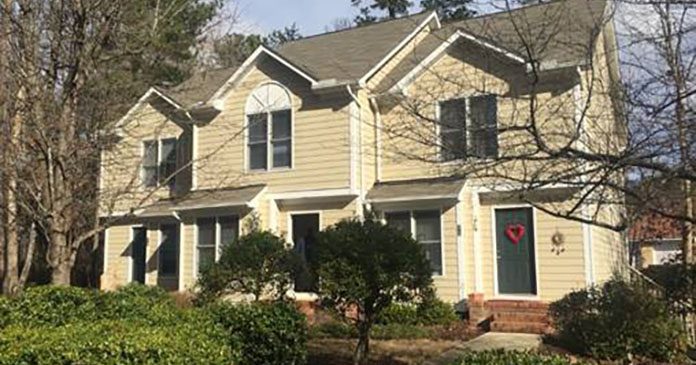 StoneBridge Investments of Washington, DC, has acquired Sutton Place, an 83-unit rental apartment and townhome community in Durham, NC, in an off-market transaction from a private owner.
Constructed in 1993, Sutton Place is located just off the I-40 "jobs corridor" linking the major employment centers of Raleigh, Durham, and Chapel Hill. I-40 provides access to 14 million square feet of office space including Research Triangle Park (RTP), Perimeter Park, and Imperial Center. RTP, just a 12-minute drive from Sutton Place, is home to nearly 300 of the world's most innovative technology, health, and engineering companies, including IBM, Cisco Systems, and GlaxoSmithKline. RTP's 50,000-plus employees collectively earn over $2.7 billion annually.
Sutton Place is situated next door to the 346-unit Southpoint Glen apartment community, which StoneBridge acquired in 2018. "This acquisition provides us with an opportunity to efficiently expand our footprint in the Southpoint submarket," said Will Bateman, Director, StoneBridge Investments. "The two properties have complementary amenity packages and floor plans, allowing us to efficiently manage both while implementing a phased unit improvement program."
"Given Raleigh-Durham's strong employment growth, excellent quality of life, proximity to world-class universities, and relatively low cost of living, we continue to be bullish on the prospects for this dynamic market," added Kees Bruggen, Managing Director, StoneBridge Investments. "We are very interested in expanding our portfolio in this area and in other growing markets in the Carolinas."
In addition to its proximity to major employment hubs, Sutton Place offers easy access to The Streets at Southpoint, a 1.3 million square foot regional shopping mall with more than 150 shops, restaurants, and entertainment venues including Apple, H&M, Macy's, Nordstrom, Belk, and AMC Theatres. Adjacent to Sutton Place on Fayetteville Road is the 210,000 SF mixed-use Sutton Station. Sutton Place residents enjoy easy access to the scenic American Tobacco Trail, a 22.6-mile pedestrian and bicycle trail running along an abandoned railroad bed.
Durham has been ranked among the fastest-growing small cities in America, and one of the best places for millennials to live. With an educated workforce and living costs much lower than those of Silicon Valley, the area continues to attract entrepreneurs and investment. Since 2008, Durham has experienced more than $2.28 billion in economic development, creating more than 6,000 new jobs.
---
About StoneBridge
Active since 1980, StoneBridge and its affiliates have acquired and developed more than $1.7 billion in real estate, primarily in the multifamily sector, for foreign and domestic investors. The company's strong track record and extensive network of relationships allows it to quickly and efficiently identify and pursue new opportunities, many of which are off-market transactions. The company's target markets include the Washington-Baltimore area, Virginia, the Carolinas, Georgia, Florida, and Texas. It has offices in Washington, DC and Amsterdam.