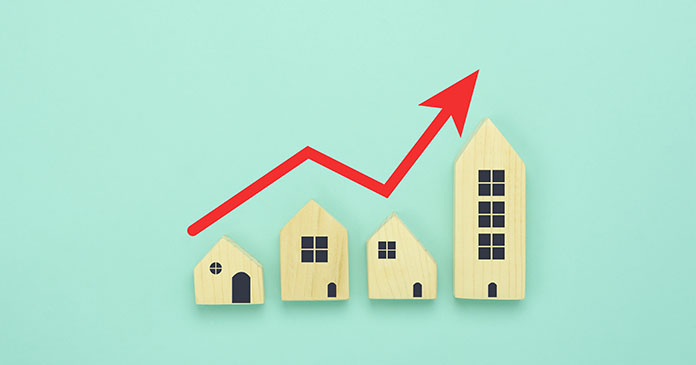 The recent flood of new multifamily deliveries is softening Class B rents in submarkets with high supply more than any other asset class, driving a renter flight-to-quality, according to data from RealPage.

Rents in Class B properties fell more than twice as much as Class A over the past year in high-supply submarkets. Yet, Class B performed right in line with Class A in submarkets with no new supply, RealPage rental housing economist Jay Parsons said in a LinkedIn post on October 11.

Parsons admitted this data took him by surprise.

"My thought process going into the year was that Class B was fairly, but not completely, insulated from new supply given a ~27 percent average rent discount for Class B versus new lease-up. That amounts to a concession greater than three months free. I did point out that, over the long term, new supply helps trigger a filtering effect that pulls higher-income renters into Class A, opening up lower-priced units for middle incomes. I just didn't think it would happen this fast," he wrote.

Parsons stressed that softening Class B rents are only occurring in submarkets with an abundance of new supply. "The more supply, the greater the impact to ALL asset classes — but especially Class B," he said.

The chart below shows the impact to year-over-year effective rent growth in submarkets with inventory expansion rates above five percent.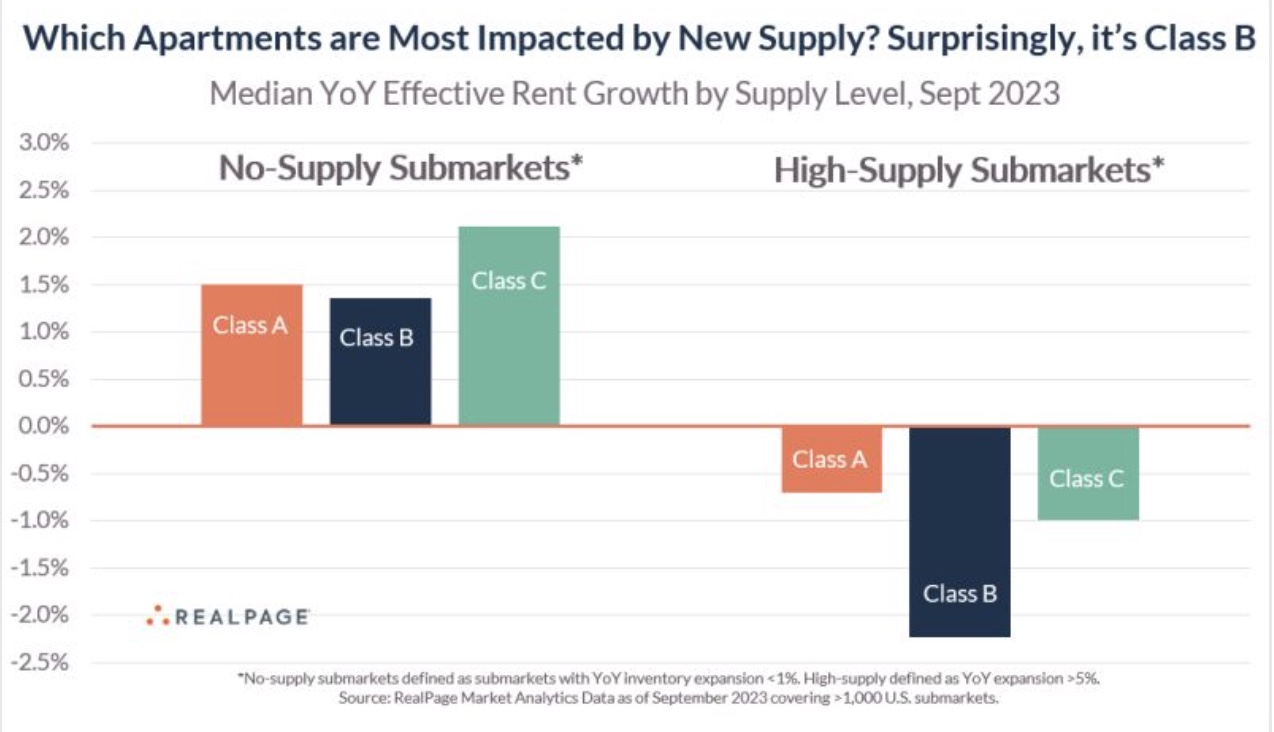 Heavy lease-up concessions are driving rapid rent compression between new construction product and Class B in those high supply submarkets, making it easier for renters to move to better quality units.
Where supply is plentiful, the median premium to move from Class B to newly constructed product is just 11 percent. Deeper concessions can drive that number even lower. In lower-supplied areas, the premium is more than two times that amount, making move-ups more expensive and harder to erase with concessions, said Parsons.
The median Class B rent-to-income ratio is around 23 percent. Renters below that median can afford to move up to nicer, new apartments, but didn't due to lack of options or unattractive pricing. But rent erosion and concessions in new construction has made that jump much more attractive, said Parsons, adding that renters must still qualify for the rent without concessions.

RealPage occupancy data supports the impact of move-ups that Parsons think is the trigger for Class B rent cuts. In high-supply submarkets, Class B is just 93.6 percent occupied compared to no-supply submarkets, where Class B occupancy tops the national average of almost 95 percent.

What does it mean?
For Class B operators in high-supply, or high-supply-adjacent submarkets, the flight to quality among mid-and upper-income renters is happening more than it did in past cycles. 
For renters, it's more evidence that the balance of power has shifted back to renters.

For policymakers: "It's a powerful sign that if you truly care about housing affordability and access, it starts by legalizing and approving A LOT more housing," said Parsons.