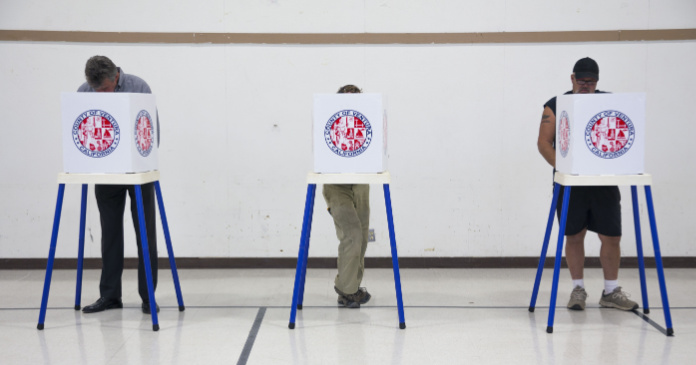 A poll from the Public Policy Institute of California (PPIC) says the 55 percent of likely voters are currently in support of an initiative scheduled for the November 2024 ballot that would expand the power of local governments to enact rent control.
Breaking it down
Support for the Justice for Renters Act rent control measure among renters is at 76 percent while only 47 percent of homeowners support it. Support among registered Democrats is at 70 percent while only 32 percent of Republican support it.
If the survey is accurate, with the 2024 election under a year away, attitudes of voters seem to have swung dramatically since the two most recent attempts to open the door to rent control. These took place with Proposition 10 in 2018 and Proposition 21 in 2020. Both of those initiatives failed by wide margins. In 2018, Proposition 10 failed by a vote of 59.4 percent to 40.6 percent. In 2020, Proposition 21 failed by a vote of 59.9 percent to 40.1 percent.
It's still early
It is possible that some of the increase in support for the Justice for Renters Act is in reaction to the recent surge in rents which occurred as the economy was whipsawed by the reaction to the pandemic. The more moderate recent pace of rent growth may cool the ardor of rent control proponents by the time the vote is held.
It is also possible that current rent control supporters may be persuadable if the rental housing industry makes its case. This may require a replay of the campaigns of 2018 and 2020 where those opposing rent control outspent supporters by more than 2 to 1. In 2108, supporters of rent control spent $27 million to pass their initiative while housing industry sources spent $75 million to defeat it, according to the California Secretary of State's office. In 2020, supporters of rent control spent $36 million to pass Proposition 21 while opponents spent $84 million to defeat it.
A similar effort may be required this time.
What it says
The summary of the latest proposition to remove limits on rent control from the California Attorney General' office reads:
Current state law (the CostaHawkins Rental Housing Act of 1995) generally prevents cities and counties from limiting the initial rental rate that landlords may charge to new tenants in all types of housing, and from limiting rent increases for existing tenants in (1) residential properties that were first occupied after February 1, 1995; (2) single-family homes; and (3) condominiums. This measure would repeal that state law and would prohibit the state from limiting the right of cities and counties to maintain, enact, or expand residential rent-control ordinances.
The poll results are available here.