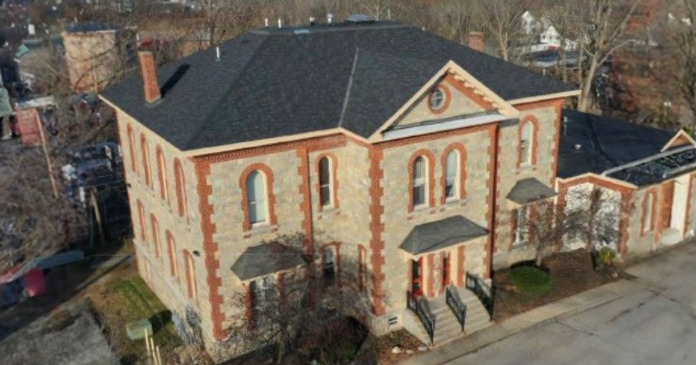 MassHousing has closed on $7.55 million in affordable housing financing to Affordable Housing and Services Collaborative (AHSC) for the acquisition and renovation of the 25-unit Prospect Estates in Webster, Massachusetts.
"Prospect Estates is an important affordable housing resource in Webster, but the property is in need of significant upgrades," said MassHousing CEO Chrystal Kornegay. "We are pleased to be working with AHSC to ensure that the residents of Prospect Estates will have high-quality rental homes that they can afford for many years into the future."
"Prospect Estates is a true 'turnaround story' that could not be possible without the efforts of everyone on our development and management team. I'd like to extend a special acknowledgement and thank you to MassHousing and Executive Office of Housing and Livable Communities for helping us navigate some difficult challenges along the way," said AHSC Executive Director Michael J. Mattos.
MassHousing is providing AHSC with $6.9 million in Low Income Housing Tax Credit (LIHTC) bridge loan financing and $650,000 in permanent and construction financing. Additional funding includes $6.1 million in federal and state LIHTC financing allocated by the Massachusetts Executive Office of Housing and Livable Communities (EOHLC), $1.5 million in direct support from EOHLC, approximately $1.9 million in state and federal Historic Tax Credits, a $1.6 million seller note and $1 million from the Affordable Housing Trust Fund, which MassHousing manages on behalf of EOHLC. The Massachusetts Housing Investment Corporation (MHIC) is the tax credit syndicator and investor.
The transaction will allow the rehabilitation of two existing mid-rise, historical former school buildings at 10 and 41 Prospect St. in Webster. The housing community has one studio apartment, two one-bedroom apartments, 15 two-bedroom apartments, and seven three-bedroom apartments. Of the 25 apartments, 18 benefit from Section 8 Project Based rental assistance, of which four units are restricted to households earning up to 30 percent of the Area Median Income (AMI) and 14 are restricted to households earning up to 50 percent of AMI. Seven of the apartments are restricted to households earning up to 60 percent of AMI.
The general contractor will be NEI General Contracting. The architect is The Architectural Team, and the management agent is Peabody Properties.
MassHousing has financed four rental housing communities in Webster involving 308 housing units and $31.4 million in financing. The Agency has also provided $50.8million in home mortgage financing to 366 Webster homebuyers and homeowners.